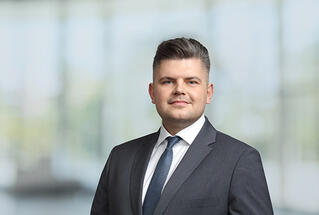 The strongest occupier demand for office space in Warsaw was registered in 2018, with nearly 860,000 sq m transacted in 12 months. Occupier activity remained slightly subdued in the first quarter of 2019, but picked up significantly in the next two. Leasing volume hit almost 690,000 sq m in the first nine months of the year, Poland's all-time high for the first three quarters of a year.
The robust level of office take-up was largely driven by occupier activity in the third quarter, which was the best-performing quarter in the history of the Polish market. Warsaw's total leasing volume reached nearly 285,000 sq m of modern office space in the past quarter, largely boosted by two record-breaking transactions: mBank's pre-let for 45,600 sq m in Mennica Legacy Tower and the renegotiation by Orange Polska of its lease agreement for 44,850 sq m in Miasteczko Orange.
"This year is clearly being marked by large deals. Rather than slow down, the market accelerated in the holiday season and office take-up is therefore likely to beat last year's record. Even if this does not happen, office take-up will definitely be very high; such a robust level of occupier activity for the second year in a row is confirmation of the very good health of the Warsaw office market," says Daniel Czarnecki, Head of Landlord Representation, Office Agency, Savills.
According to Savills, 61,700 sq m of new space was added to Warsaw's office stock in the third quarter of 2019. The largest office completion was Wola Retro (Develia; 24,500 sq m). More than 142,000 sq m has been built in Warsaw in the year to date, bringing the capital's total stock up to 5.6 million sq m.
As much as 120,000 sq m is expected to be completed in the fourth quarter of the year, but some projects may be delayed until 2020. According to Savills data, the development pipeline comprises 760,000 sq m, more than half of which has already been secured under pre-lets or letters of intent. The largest concentration of construction activity is in Wola district, near Daszyńskiego roundabout, where nearly 415,000 sq m is currently underway.
Warsaw's average vacancy rate edged down to 8.2% at the end of September and is likely to continue its downward trend by the end of this year. There is however strong polarisation on the market, with Mokotów seeing a vacancy rate of 13.7% and central locations posting 5.5%.
Prime headline rents stand at EUR 22.50–25.50/sq m/month for office space on top floors of high-rise buildings in the Central Business District and the city centre, and range between EUR 13.00–15.00/sq m/month in the Służewiec district.
"Due to the record-breaking demand, landlords hold the upper hand in central locations. In addition, there is a growing occupier interest in Mokotów, which is likely to witness increased leasing activity in the coming quarters. And following a period of stagnation, Służewiec is seeing a wave of upgrades of office buildings acquired by opportunistic investors. Refurbished buildings stand a good chance of attracting tenants," adds Daniel Czarnecki, Savills.
Source: Savills