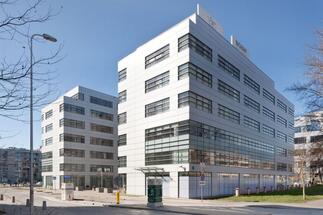 Play provides telecommunication (including mobile voice, landline/wireless internet and television) services to more than 15 mln Polish subscribers, while its network covers 99 pct of the population. Its head office is located in Neopark, on ul. Wynalazek in the same district. The new lease is for the technical division of the company's operations. Play was represented in the negotiations by Cresa Poland.
Play will occupy its new space in Hol 7.7 in early 2022. The relocation follows a period of growth for the company and is due to the planned demolition of the Mars office building, where Play is currently based. Our client was looking for an office within the same district. The decision to choose Hol 7.7 was influenced by the technical standard of the office, which meets the tenant's requirements.
Martyna Balcer, an associate director in the office department at Cresa Poland
Hol 7.7, which is situated on ul. Cybernetyki, is a complex of two office buildings comprising a total of 15,400 sqm gla and a shared green patio. In 2019, the refurbishment of its communal spaces and green areas was completed. The complex is owned by White Stone.