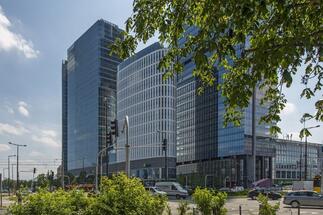 The new spaces are flexible and can be adapted to the needs of tenants.
Cabinets are modular. We can connect them, demolish walls, insert glass doors - explains Piotr Woźny, President of the Management Board of OmniOffice.
The 24th floor of OmniOffice offers several new solutions in the operator's offer. Some offices have separate glazed areas, suitable e.g. for managers supervising the work of the team on an ongoing basis. There are also dark offices on the first floor that can function as an archive, server room or storage room. In this location, it is also possible to allocate space for tenants with their own fire doors and access control.

OmniOffice is a Polish operator of serviced offices. To date, the company has made available to enterprises 11 thousand. sq m office space, located in A-class office buildings in Warsaw and Krakow.