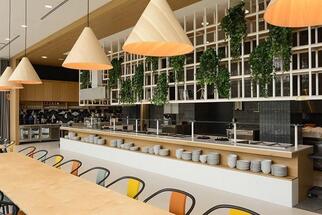 One of the most successful Serbian gaming and tech companies, Nordeus, opened on April 15, a new business space for its 170 employees, located at the corner of Milutin Milanković Boulevard and Art Boulevard (symbolically linking science and art to FDU). Experts from 22 countries will launch a working week at a new address in an innovative smart building, carefully designed to encourage creativity and collaboration.
One of the key features of the space is the use of the latest technologies for more efficient operation and energy saving. The entire building has implemented a system of smart lighting and air conditioning that allows the building to recognize the needs of its employees and adjust the lighting and temperature to the current conditions. Solar panels on the roof of the building contribute to additional energy savings. With many years of waste recycling practice, this will be a new, significant part of Green Initiative within the company.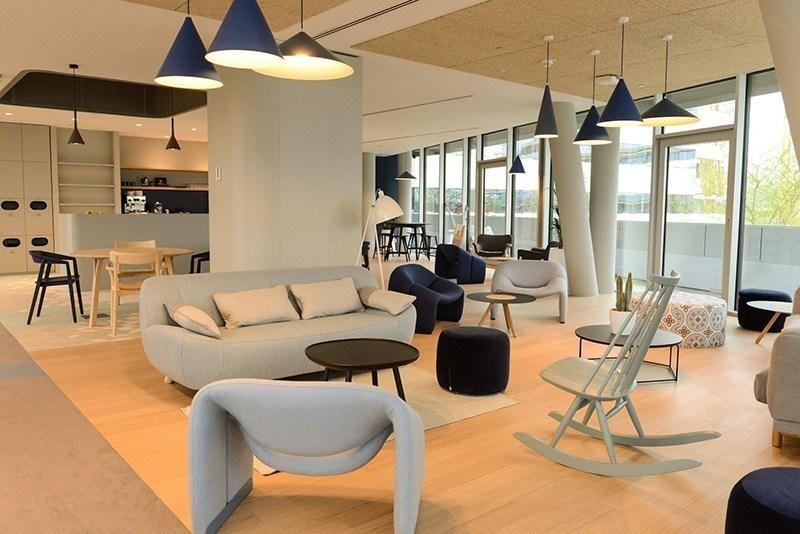 The company's new head office covers 6,000 square meters, seven floors and three underground parking levels, which can accommodate up to 250 employees, in line with the Nordeus growth strategy. The building is covered with glass surfaces and long terraces enriched with vegetation that can be enjoyed in the green oasis in its backyard.
In addition to 52 offices, 18 meeting rooms and auditoriums for more than 200 people, a significant part of the room is: studio for audio and video production, library and isolated work rooms. There is also a large restaurant, a sports bar, a gaming room, a fitness area with showers and many other facilities that allow a healthy balance between the work environment and the relaxation area. As a company that prides itself on a large number of young parents, Nordeus devoted a special space to children so that parents can accommodate them whenever they wish. Also, the building is fully accessible to people with disabilities.
According to the company, this innovative building represents until now the largest investment of Nordeus for the benefit of its employees.
"We always believed that our culture and our people are the main advantage in this highly competitive industry," said Ivana Paunović, Workplace Experience Manager at Nordeus, adding: "The most important part of the Nordeus strategy is to invest in people. By creating this space, we have created an inspirational environment that provides great opportunities for our employees to develop their skills, be successful and create games that will be among the best in the world. "