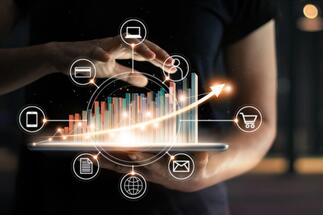 Katowice's office market maintains its growth momentum. Most office buildings are located in the vicinity of General Jerzy Ziętek Roundabout, providing easy access to the A4 motorway and the airport both by car and by public transport.
The recent surge in demand for office space took many developers by surprise. Companies based in the capital city of Upper Silesia are beginning to wonder whether they will have enough space for further expansion. There are many projects underway, including Echo Investment's Face2Face, which have already been substantially pre-let – says Karolina Słysz, Advisor, Office Department, Cresa Poland.
The development pipeline also includes Cavatina's Global Office Park (58,000 sqm) and TriGranit's Silesia For Business (40,000 sqm), which will fill in the supply gap. The provision of coworking space is also improving with such operators as Smart Office and City Space active in the city.
Office take-up amounted to 12,100 sqm in the first quarter of 2019, which accounted for nearly 30% of the annual average for 2013-2018 and comprised only new leases. The largest transactions included: new lease of Perform Group in Face2Face Business Campus (6 400 sqm), Capgemini's new lease in Brema office building (2,200 sqm), Medicover's new lease in Face2Face Business Campus (1,400 sqm) and STS' owner-occupier transaction in Atal I office building (1,400 sqm).
The growth of Katowice's office market is aligned with rising gross salaries in the enterprise sector (PLN 6,255, up by 8.3% y/y). The tight labour market is driving companies to lease higher class office space, a significant factor in attracting new talents – says Bolesław Kołodziejczyk, PhD, Head of Research & Advisory, Cresa Poland.
The city's vacancy rate stood at 8.8%, down by 3.3 pp on the same period last year. Rents in Katowice stand at EUR 13,5-14,5 sqm/month in upper class buildings, and EUR 9-12 sqm/month in lower class buildings.
Source: Cresa