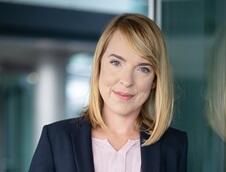 Wide-ranging Outlook 2020 report uncovers the issues facing investors and occupiers
From retail survival and sustainability investment through to the impact of automation and major political and economic change, Cushman & Wakefield's new EMEA insight report explores the major themes the commercial real estate industry needs front of mind next year.
The Outlook 2020 report contains 11 chapters examining the major challenges and opportunities confronting the commercial real estate industry across the region.
Colin Wilson, Chief Executive Officer, EMEA, at Cushman & Wakefield, said: "Real estate isn't immune to external factors, but it is the driver of its own destiny in many ways. It is as important to understand what demographics mean for the future of real estate and how a changing society fundamentally challenges the status quo as it is to understand absorption or yields."
Katarzyna Lipka-Nawrocka, Manager of the Consulting and Research team in Cushman & Wakefield Poland, said: "The report outlines a number of interesting themes and trends which are becoming increasingly notable on the Polish real estate market as well. Changing demographics, new technologies, environmental protection and sustainable growth are just a handful of factors shaping the future of all sectors going forward. That's why it is so important for both real estate investors and occupiers to understand the long-term impact of these issues and to reformulate their respective strategies."
Key themes in the report include:
Service isn't a choice, it's a necessity that all investors in all sectors are having to rethink.
Andrew Phipps, Head of EMEA Research & Insight at Cushman & Wakefield, points out that technology fuels a shift in the use of physical space. "As space and technology become more entwined, we are seeing an increase in the amount of services people can use in a set space," he said. "With people requiring an ever-increasing level of flexibility in their everyday lives, they expect products and services to be provided on demand. Occupiers and landlords will need to adapt to those expectations to future-proof their businesses."
Pay lip service to sustainability at your peril. Investors that don't act risk impacting value.
Phipps said: "People are leading the green revolution and 'forcing' businesses to make a change. Investors will further encourage market practices to integrate sustainability requirements into their decisions. From a real estate perspective, climate change will affect valuation, leasing and investment markets. An eventual downward repricing of higher-risk assets will be the market's way of redirecting capital to locations and assets less exposed to climate risk."
Formats will continue to shift as retailers demand more from investors.
"Retailers need an even deeper understanding of consumers' behaviour and what drives their decision-making to provide them with the products, services and experiences they want to buy. This requires investment," said Phipps.
The current retail revolution is not the first significant change that the sector has experienced as shopping centres and out-of-town supermarkets also fundamentally changed the way consumers shopped. This latest structural change increases the efficiency of retailing and provides greater choice for consumers in terms of when, where and how they shop.
Living formats will evolve with an increasing demand for inclusive, carefully curated communities where retirement and starters live side by side.
"Older generations could profit from new concepts created by and for the younger generation, such as intergenerational living or co-locating," said Phipps. "The sharing economy could evolve into the idea of shared living, bringing heterogenous consumer bases together."
Productivity measurement will become an increasing influence in the workplace as technology helps to shine a spotlight on performance.
Data collection on how office spaces are being used is nothing new, but Internet of Things technologies are transforming the visibility of operations and the knowledge that can be derived. This insight into the performance of buildings and workspaces enables inefficiencies to be tracked and understood, building expenses to be reduced and a better, more productive environment for occupiers to be created.
Source: Cushman & Wakefield