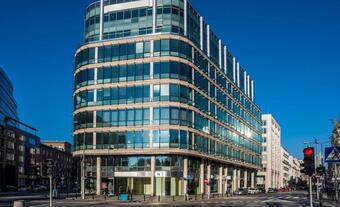 French audit, tax, accounting and consulting company Mazars, which now has offices in more than 90 countries, has been present in Poland since 1992, where t employs over 300 professionals serving more than 800 companies. Under the new lease agreement, its Polish branch has also been fully refurbished.
6B47 Poland, which is owned by Austrian developer 6B47 Real Estate Investors, will occupy 120 sqm on the third floor of the building. Natural gas and electricity procurement management firm Trend Energy Solutions, meanwhile, has leased 435 sqm on the fifth floor of the building in a transaction supported by Brookfield Partners.
The owner of the property, GLL Real Estate Partners (part of the Macquarie group) was represented during the leasing process for all these deals by Savills.
Zaułek Piękna, which is situated at the junction of ul. Piękna and ul. Krucza, is a modern nine-storey building with more than 8,000 sqm of leasable office space.