Westinghouse Electric Company, a US company, is a pioneer in developing solutions for the nuclear industry and a leading supplier of products and technologies for nuclear power plants. Today, Westinghouse technology is utilised in half of the world's operational nuclear power plants.
"This August we will open our first global shared services centre in Poland, located in Krakow's Zabłocie district. Initially, we plan to hire around 150 highly skilled people from a variety of disciplines to join our diverse team, which now numbers more than 9,000 people worldwide. I am convinced that with the support of talented employees from Poland, Westinghouse will play an even greater role in delivering carbon-free energy worldwide. At the same time, our company will be able to use Poland's potential on a global scale. Zabłocie Business Park is a high-quality complex, which fully meets our expectations. Another important factor is that the location allows for the possibility of office expansion as the company's operations grow" Mirosław Kowalik, President, Westinghouse Polska.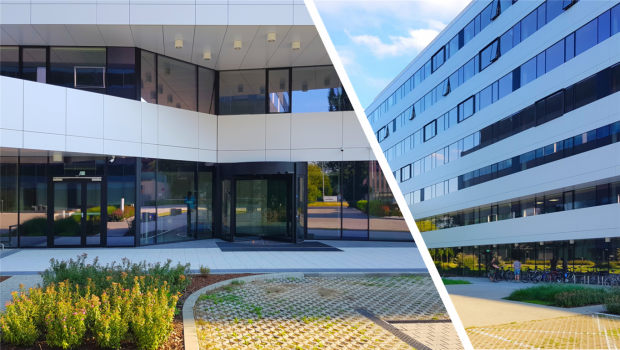 Established locations are invariably the engine of growth in the BPO/SSC sector thanks to their extensive labour pool and well-developed business infrastructure. According to the latest ABSL report the number of employees in the modern business services sector in Poland in the first quarter of 2021 was 355,300, a 13,500 (3.9%) increase on the same period last year.
In Kraków, which is among the three largest local markets, employment in the business services sector in 2021 now stands at 82,100 people. The prospect of further growth in the services sector is one of the main drivers of the office property market in Poland. Kraków now offers almost 1.6 million sq. m. of modern office space, making it the second-largest market in the country after Warsaw. Therefore it is not surprising that Westinghouse has chosen Kraków as the next location for its operational unit.
Zabłocie Business Park is a modern class A office complex, which will ultimately comprise three buildings (two office buildings have already been constructed as part of the project). Zablocice Business Park, opened in June last year, has seven floors above ground with a total leasable area of approx. 14,500 sqm. The building offers tenants 302 parking spaces in an underground car park on two levels. In addition, Zabłocie Business Park meets high standards of sustainable development and care for the comfort and health of its users and has been awarded a BREEAM 'Excellent' certificate.
A great advantage of the building is its location, in one of the most attractive districts of Krakow, near the Kotlarski bridge. Quick access to the city centre and other districts is ensured by a number of tram stops, including the Krakow Fast Tram, located close by. The office complex's location, in close proximity to the popular Kazimierz district, means that there is a wide range of cultural venues, restaurants, cafés, and recreational areas such as the Vistula Boulevards.