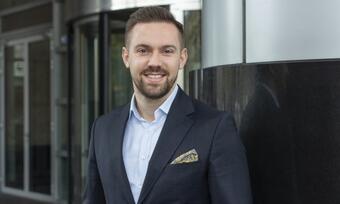 Warsaw's office market is transforming at a very quick pace. Never before has it seen so many interesting office buildings under construction at the same time, most of which are high-rise projects. The upcoming wave of new supply is stirring up excitement not only among tenants and Warsaw inhabitants, but also among the landlords of existing buildings. Suffice it to say that more than 750,000 sqm is currently under construction and more than 300,000 sqm is at an advanced planning stage. If all projects come to fruition, the city's total office stock will increase by approximately 20% compared to the current 5.48 million sqm.
Tempting, albeit costly
New buildings are strong competition for the existing ones. They feature cutting-edge and sustainable technologies, are more economical to run. Developers are outdoing one another in offering appealing additional amenities that would attract employees in the future. However, land prices and construction costs which have been spiralling for the last two years may push rental rates up at office projects underway. Despite this, occupier demand remains truly robust and competition is closing in on the landlords of older office buildings with some deciding to bring renegotiations forward.
The typical lease length on the office market is five years and – in line with good market practice –tenants wanting to stay on should start talking to landlords a year or a year and a half before their lease is due to expire. Some landlords now suggest that parties to a lease agreement sit down at a negotiating table halfway through the lease term.
A longer lease for me, savings for you
Through lease renegotiations landlords want to secure long-term streams of income wherever possible. Therefore, the longer the lease, the more the tenant can get. This is a major difference between negotiating a new lease and renewing it. Here the parties already know each other, and a tenant who pays the agreed rent regularly is a stable and trustworthy partner for the landlord. A new client must always be vetted. Most leases are renewed for another three to five years, some for seven years. Longer leases have been reported, but are quite scarce.
A tenant signing another lease expects tangible benefits. A lower base rent is neither the only nor the biggest saving. An experienced advisor can help bring rental costs down by 25% or more compared to the first lease. The biggest savings in euro terms come from rent-free periods, fit-out contributions or financial contributions in cash.
Give yourself some time
Despite landlords becoming increasingly active, market practice is that it is the tenant who most often signals its intention to stay on. To delay communicating this to the landlord would be the biggest mistake of all. A late start will always weaken the tenant's bargaining power in lease renegotiations. If a lease is due to expire in, say, half a year, the landlord is perfectly aware that the tenant has to concede and remain at the building because he won't have time in which to lease or get the new space fitted out. The whole process takes about a year to complete, of which four to six months go to office fit-out and adjustment to the tenant's requirements. That's why we always advise our clients to begin renegotiations early enough and to engage in a twofold process – keep looking for alternative market options at the same time. Knowing all the options, the tenant will finally decide whether to stay on or vacate a building. This also sends a clear message to the landlord: the tenant is a client of the entire market, not of just one building.
A new opening
Renegotiations are always an opportunity to reopen a lease and to begin a discussion. The experience of operating in a building has made us wiser and able to work out what does not work for us and what we want to change. In the course of our discussions we can ask for some provisions to be added or removed in order to safeguard our interests better. It is also advisable to think about our future needs and have them catered for in a lease.
Source: Cresa