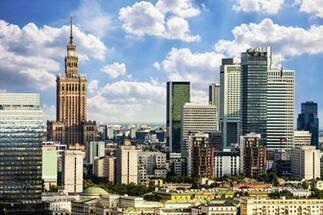 According to data by JLL, the value of office investment transactions concluded from the beginning of 2019 came in at nearly 2.8 billion EUR, equating to 2018's total performance.
What is particularly noteworthy, is that office regional markets achieved record-breaking results of over 1 billion EUR.
"For the first time in history, office investment transactions concluded on regional markets have exceeded one billion EUR. Kraków recorded the best result with investments worth 314 million EUR. Wrocław came in next with 221 million EUR, followed by the Tri-City - 109 million EUR. Such excellent results illustrate the interest shown in office markets outside of Warsaw amongst investors and the robust condition of the sector which is not only exclusive to the nation's capital", says Tomasz Puch, Head of Office and Industrial Investment, JLL.
Thus far, investors have concluded 48 office transactions (in comparison to the 44 in 2018). The value of investments in Warsaw totalled already 1.7 billion EUR.
"Considering the value of office transactions, which currently remain at various stages of advancement, we forecast that 2019 will close with a best ever result of over 3.5 billion EUR in total for Warsaw and the regions. Such results are conducive to economic growth and are an interesting selection of investment products and demand from tenants, who since the beginning of the year have signed lease agreements for a total of 1.2 million sq m throughout Poland", comments Tomasz Puch.
The most important transactions completed thus far include the sale of Warsaw Spire Tower by Ghelamco Group and Madison International to IMMOFINANZ for 386 million EUR, Warsaw West Station (I + II) by JV HB Reavis & PKP to a Singaporean investor, Mapletree, for around 190 million EUR; the acquisition of 70% of shares in the regional office portfolio of EPP (Malta Office Park in Poznań, Symetris Business Park I&II in Łódź, O3 Business Park I&II in Kraków) by Henderson Park; the sale of Warsaw Trade Tower by Akron to Globalworth for approx. 133 million EUR; and the sale of Ethos building in Warsaw, which was purchased by Credit Suisse Asset Management from Kulczyk Silverstein Properties for around 115 million EUR.
Source: JLL