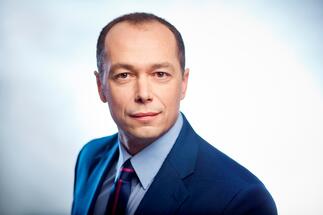 Fabian Kowalewski has many years of experience in the logistics and warehousing industry. His skills are of key importance for the fund, whose main challenge is to enter the warehousing and industrial property market. The company is planning to build a portfolio of diversified facilities, including Small Business Units and warehouses dedicated to the e-commerce sector.
Fabian has very extensive experience and skills that we need at Peakside. I believe that together we will achieve the goal of building our position in the Polish warehousing and industrial property market, said Roman Skowroński, Managing Director at Peakside Capital Advisors in Poland.
Before joining Peakside, Fabian Kowalewski was associated with Interbiuro Sp. z o.o. as Associate Director and Panattoni Europe, where he occupied the position of Business Development Manager. Earlier on, he gained professional experience, among others, in DB Schenker Polska, Polfrost Internationale Spedition and Rand Transport Logistics.
Fabian Kowalewski graduated from West Pomeranian Business School in Szczecin and University of Sydney, the oldest Australian university, where he studied International Business. He also completed the "Economy of Services" course at the London Business School.
***
Peakside Capital Advisors is a European investment manager. The private-equity company manages assets worth ca. EUR 1.4 billion on behalf of institutional investors. Peakside implements differentiated investment strategies tailored to specific investor needs, ranging from core to value-add investments in commercial and residential assets. Peakside's investment spectrum includes single properties, developments as well as portfolios, distressed debt and real estate operating companies. The firm employs a team of more than 30 professionals in its offices in Warsaw, Prague, Frankfurt, Zug and Luxembourg.