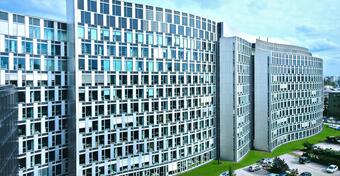 Horizon Plaza is located at 39A Domaniewska Street in Warsaw's Mokotów district. It offers more than 38,000 sq m of high-quality Class A office space and flexible arrangement options in addition to retail space. The building has received the BREAM certificate with a Very Good rating.
"Despite Wola's rapid growth, Mokotów remains an attractive business location. Upon completion, all the redevelopments underway are expected to considerably improve its transport infrastructure. Horizon Plaza is located in the very heart of the district, which is an additional asset of the building," said Grzegorz Dyląg, Head of Asset Services, Business Space, Cushman & Wakefield.
The owner of Horizon Plaza is a real estate fund managed by Union Investment. The Group manages a portfolio of 20 commercial properties at 11 locations in Poland representing a value of some 2 billion Euro.
Source: Carlsberg Group