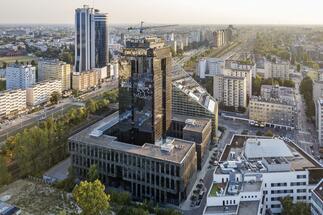 We are pleased to have achieved the sale of these five assets. This transaction will enable us to focus our local leasing and asset management resources on larger and more strategic office projects.
Łukasz Duczkowski, the head of investments and special projects in Poland for Globalworth
5th Corner is a new investment platform set up by Cornerstone Investment Management, which was founded by Przemysław Krych in 2001, and other shareholders.
We have been working on this deal with Globalworth for several months and are extremely pleased to have finally put pen to paper. We are convinced that offices will remain relevant in spite of Covid, and this is the first step in the creation of our wider platform.
Darius Divwalla, a managing partner of Cornerstone Investment Management