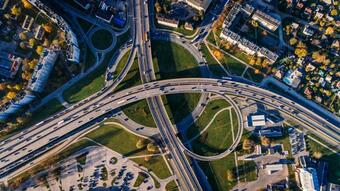 Echo Investment has signed preliminary contracts to acquire the plots situated in Poznań at Opieńskiego Street, Łódź at Widzewska Street and Cracow at Kapelanka Street. The sites belonging to companies of the Tesco Group are perfectly located and consistent with the Echo Investment's strategy to continue growing the residential part of the business. The developer plans to dedicate all the plots to mixed use projects. On the sites the company is to deliver 4,000 apartments, retail space and in Cracow also a building with office purposes. The existing shopping centers will be managed by Echo Investment until construction works begin. The Tesco's office space and store in Cracow will operate undistracted until a new building has been developed on the plot to relocate the store and offices. The projects in Poznań and Łódź will continue to operate until permits are in place and construction starts. Further on Echo Investment plans to create space for existing tenants in the upcoming mixed use projects.
"Big cities are already heavily urbanized in Poland, thus plots with a clear legal status, good transport connections, covered by spatial development plans or designed for explicit purposes have limited availability. In order to acquire large, really attractive plots, we consider purchasing older generation shopping centers, with locations permanently bonded with city fabric that we can give new functions", comments Małgorzata Turek, Echo Investment's Management Board Member responsible for the investment department.
This is another transaction concluded between Echo Investment and Tesco. At the end of last year, the developer bought Tesco in Kabaty in Warsaw at Komisji Edukacji Narodowej Street from this retail chain. This area is going to be transformed into a destination project next to the metro station in Kabaty that is to reflect the character of this district connected primarily with surrounding greenery and the vicinity of the Kabacki Forest.
The company regularly supplies its land bank to be secured for at least 3-4 years. The transaction concluded with Tesco will provide Echo Investment with an opportunity of creating mixed use projects with approx. 4,000 apartments in key Polish cities.
Source: Echo Investment