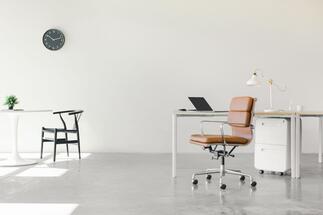 Cushman & Wakefield and Antal in the latest report entitled The "Flexibility of Professionals and Managers in the Labor Market" looks at the preferences and expectations of employees towards work models.
More progressive companies do not designate a permanent workplace at all, you can only work remotely. More and more office workers who can do their work from anywhere will want flexibility in this regard. Hardly anyone can afford to buy an apartment in the city center, from where there is excellent access to work. For many, the daily routine before March 2020 was an hour's commute to work and another hour back.
Forced remote working has shown companies that the world doesn't turn upside down when employees perform their tasks from home. Often they are even more involved and effective. So let's either start planning cities properly or implement a hybrid work model, argues Dominika Kowalska, associate, Workplace Strategy, Office Department, Cushman & Wakefield.
In the case of meetings, specialists and managers definitely prefer an office to a home or other place from which they could connect online. The respondents notice the need to build commitment through face-to-face contacts, especially in the case of team brainstorming (59%), external meetings with a potential client (57%) and internal meetings within the company (56%). In the case of individual and creative work, the respondents prefer to perform their duties from home - 78%, respectively. and 56 percent
Employers prefer a stationary system to a remote system. In order to implement it, while ensuring employee satisfaction, they must, however, modify the office space, as 86 percent. specialists and managers expect offices to become more flexible and to provide employees with quick changes of places depending on the tasks they perform - emphasizes Jan Szulborski, senior consultant, Consulting & Research, Cushman & Wakefield.
Compared to the previous edition of the report, the percentage of responses determined that more remote work opportunities should be provided and that offices should be more flexible has increased - in both cases an increase by 10 percentage points was recorded. Interestingly, at 13 pp. more respondents notice the need to perform social functions in the office - exchange of views, organization of meetings, etc. On the other hand, by almost 10 pp. more respondents claim that an office is not necessary for the effective performance of work.