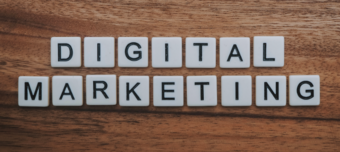 Nowadays when a great part of real estate lead generation takes place online, you can use multiple ideas and strategies to keep the clients coming. Here are some of them:
1. Well designed and informative website
All the potential leads should be able to easily navigate the updated property listings in the selected area on your web site and should be offered a possibility to leave their contacts in exchange for useful information.
Other important elements to be showcased on the effective lead generating website include staff page, testimonials, blog and news page, social media icons.
2. Creation of valuable content
If you want to drive more traffic to your web site and generate more leads, then create more content. Writing helpful blog posts, offering and sharing useful resources and information can position you as a go-to source for information and real estate services in the eyes of prospective clients.
3. Optimization of the site
Search engine optimization (SEO) is one of the most powerful marketing strategies driving traffic to your web site. It can increase both the quality and the quantity of the traffic to your web site and generate motivated leads. High quality content optimized around specific keywords is crucial for the good SEO.
4. Online advertising
Generating passive organic traffic to your site from SEO is more about the long-term strategy but if you need quicker exposure, in order for home buyers and sellers see you at the very top of search engine results pages you should consider having paid listings on search engines. Google Ads would probably be the first stop as Google is by far the most popular among the search engines available.
Besides search engines, you should look at advertising on social media as well.
5. Use of social media
While on Instagram and Twitter you can attract a lot of traffic, on LinkedIn you target more professional audience.
Facebook is the largest social network platform that you can use to increase your brand awareness. It allows you to create a local group for your company, stay connected to your clients and reach new ones. With Facebook ads you can better target existing leads.
6. Blogging
By posting exceptionally good content on relevant real estate topics and trends, combining it with effective social media promotion you can use your blog to establish yourself as an expert in the industry. And home buyers and sellers love working with knowledgeable realtors.
7. Video content creation
Video content is effective for any industry but it is particularly important in the commercial real estate business, where home buyers need to see properties before purchasing.
Videos are also a great way to personalize your content and can be easily shared, broadening your brand awareness.
8. Leverage positive clients stories
Letting your clients speak about your work is the great way of establishing and improving your reputation. Find clients who are willing to share their positive experiences and publish their testimonials on your website.
Additionally ask clients for referrals and encourage them to spread a word by including them to your referral programs.
9. Use of CRE lead generation sites
Real estate lead generation websites can be invaluable tools for realtors looking to attract and convert qualified leads. There is a range of available online platforms that before investment should be examined based on ROI, lead quality, and customer service, start here www.officerentinfo.com
Insights for generating more CRE leads If you are lacking an all-in-one platform to run your leads, check www.onlinerealassets.com the tools used by leading real estate developers and landlords to power their marketing.
For more updates like these, as well as future information on real estate news, subscribe to our blog