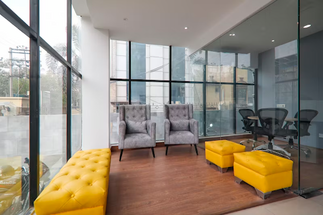 Flexibility and Scalability
Flexibility is one of the biggest advantages of renting office furniture. Companies, especially growing ones, often need to adapt their space to rapidly changing needs. When you're starting out with a small team, renting furniture avoids unnecessary office glut. As the company grows, it's easy to buy more furniture. Renting office furniture allows companies to respond quickly to changing needs without causing additional stress or anxiety.
Cost Savings
The upfront costs of buying new office furniture can be significant. Renting, on the other hand, allows you to spread these costs over a longer period of time. Regular, predictable rental payments are easier to incorporate into your budgeting and financial management of your business.
Professional Appearance
Uniform, professional-looking office furniture is of great importance to a company's image. Companies offering office furniture rentals often have a wide assortment of different styles and designs, allowing companies to customize their office to match their brand and company culture.
Environmental Responsibility
Renting office furniture can also contribute to social and environmental responsibility goals. By renting, furniture is put to better use and has a longer life cycle. This, in turn, translates into less consumption of raw materials and less waste.
Hassle-free Servicing
If something breaks, office furniture rental companies usually offer service and maintenance, so you don't have to worry about possible repairs. This is another aspect that saves you time and money, as well as minimizing unnecessary stress.
Renting professional office furniture offers a number of advantages. It is flexible, cost-effective, environmentally friendly, and makes it easier to keep your office space looking professional. It's worth considering if renting office furniture is the best solution for your business.