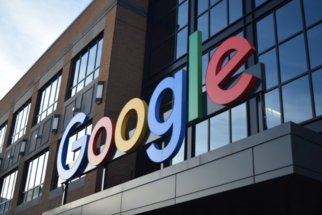 According to Google, Wrocław will become the main location for the newly created cloud computing team. The specialists and specialists employed in the Wrocław office will be responsible for carrying out comprehensive projects for the implementation of Google cloud computing technology in enterprises from all over Europe.
In addition to employing new people, Google will also cooperate with other companies already present in Wrocław to create new jobs and use the knowledge and experience of the best experts.
Google Wrocław for the development of cloud technologies
These plans are a natural continuation of Google's presence in Wrocław. The office was opened in 2007 and currently employs approximately 100 people.
Google's investment in the new team in Wrocław is the result of a very dynamic development of cloud technologies. - The pandemic has shown the importance of digitization for maintaining business continuity, and analysts predict that the cloud computing market in Poland will grow by as much as 15-20% annually (BCG). Companies that implement cloud solutions are more competitive, innovate and grow faster, and can manage their data and finances more effectively, emphasize the company's representatives.
The investment in Wrocław precedes the upcoming opening of the first Google Cloud region in Warsaw in Central and Eastern Europe, i.e. a data processing center that will enable Polish companies to use cloud technologies even easier, more efficiently and safely.