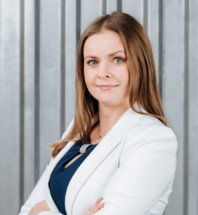 Recently Oracle and Workplace Intelligence conducted a survey among over twelve thousand people in 11 countries, 89 percent of whom performed telework. According to the study, 84 percent of the interviewees admitted `encountering difficulties when working from home. The obstacles they named included no work-life balance (41 percent), and mental health problems, that is, stress and anxiety (33 percent). 40 percent of those taking part in the survey stated that it affected their productivity and prompted them to make wrong decisions. Other reasons mentioned for home office being perceived as not the best solution included lower personal life satisfaction (33 percent), worsened family relationships (30 percent), and isolation from friends (28 percent).
The current scale of telework and the increasing difficulties it brings, as reflected – among other things – in the above-mentioned survey, show that they should not be ignored if we want to take care of our employees' health. One of the solutions is the possibility to work in a coworking space, which allows to avoid stressful situations, loneliness, or decreased productivity. Another study, conducted by the owner of the Deksmag magazine, revealed that 74 percent of people working in a coworking space admit that their productivity has increased. Furthermore, as many as 65% of the interviewees stated that they perform their duties more efficiently when working at a coworking space. Other advantages of such spaces include flexible agreements, often with a one-month notice, which gives more comfort to the company owners signing them. What is more, workstations are available almost instantly and all organisational issues are managed by the operator of a given coworking space.
"Adgar Poland has been developing the concepts of flexible solutions and the work of the future for a few years now, which has turned out to be particularly important in the circumstances from the last few months. The concept of Brain Embassy consists in a safe work environment providing the sense of calmness, simultaneously enabling contact with other people, naturally with all safety measures being followed. We have noticed that our Members behave differently than they used to during the first wave of the pandemic. They used to be more cautious when deciding about whether to stay in the office space, which caused termination of some membership agreements. Yet now we have more and more people coming to us because they received the possibility to work from home, but they are searching for alternative solutions as their work from home has been more and more arduous. The number of requests for our offer has also increased, as has the traffic on our website. We are happy that our flexible solutions can provide support to our Members, making them feel more secure in these difficult times", says Monika Kaczmarczyk, Managing Director of Brain Embassy.
Brain Embassy is a project of Adgar Poland, an Israeli investor letting flexible working spaces. Except the spaces designed according to the latest trends and allowing to both concentrate at work and relax, the owner offers access to a rich agenda of activities supporting the mental, physical and emotional health of the Members. The Be Together wherever you are programme provides the users of the Brain Embassy with support that enables a healthy and effective working day in all its aspects. It is aimed at motivating them to get some exercise in the morning, remind them of proper hydration and stretching, as well as create opportunities to spend some time with other people by enjoying meals with them online. The Members can also set priorities for a given day together and finish it with joint conclusions about its effectiveness. Be Together wherever you are is also available for people outside of the Community as we want them as well to check how it is to work together.
Choosing your coworking space is a good idea for those who feel that working from home is too much of a burden for the employees while their employers are still uneager to risk large numbers of people coming back to their offices. In this case, a flexible agreement signed dexterously allows to transfer part of the team to a safe work environment without losing productivity or adversely affecting the wellbeing of the employees.